Jose Julián Blanc, together with Frois and Silva, started the company under the name "Fábrica de Hilados, Tejidos y Estampados de Vergara" on January 23rd 1846. This factory was specialised in calico textiles and other cotton fabrics, with the predominance of indigo color. And, only 4 years after the company was born, the quality of the fabrics made by Fábrica de Hilados, Tejidos y Estampados de Vergara was awarded with the bronze medal at the Feria Industrial de Madrid for "merit and superiority in the cotton fabrics".
It is said that modern denim emerged in 1860, when Evlox  began producing work trousers made from "Nimes twill", a cotton twill fabric named after its hometown of Nimes, in France, and later known only as "denim".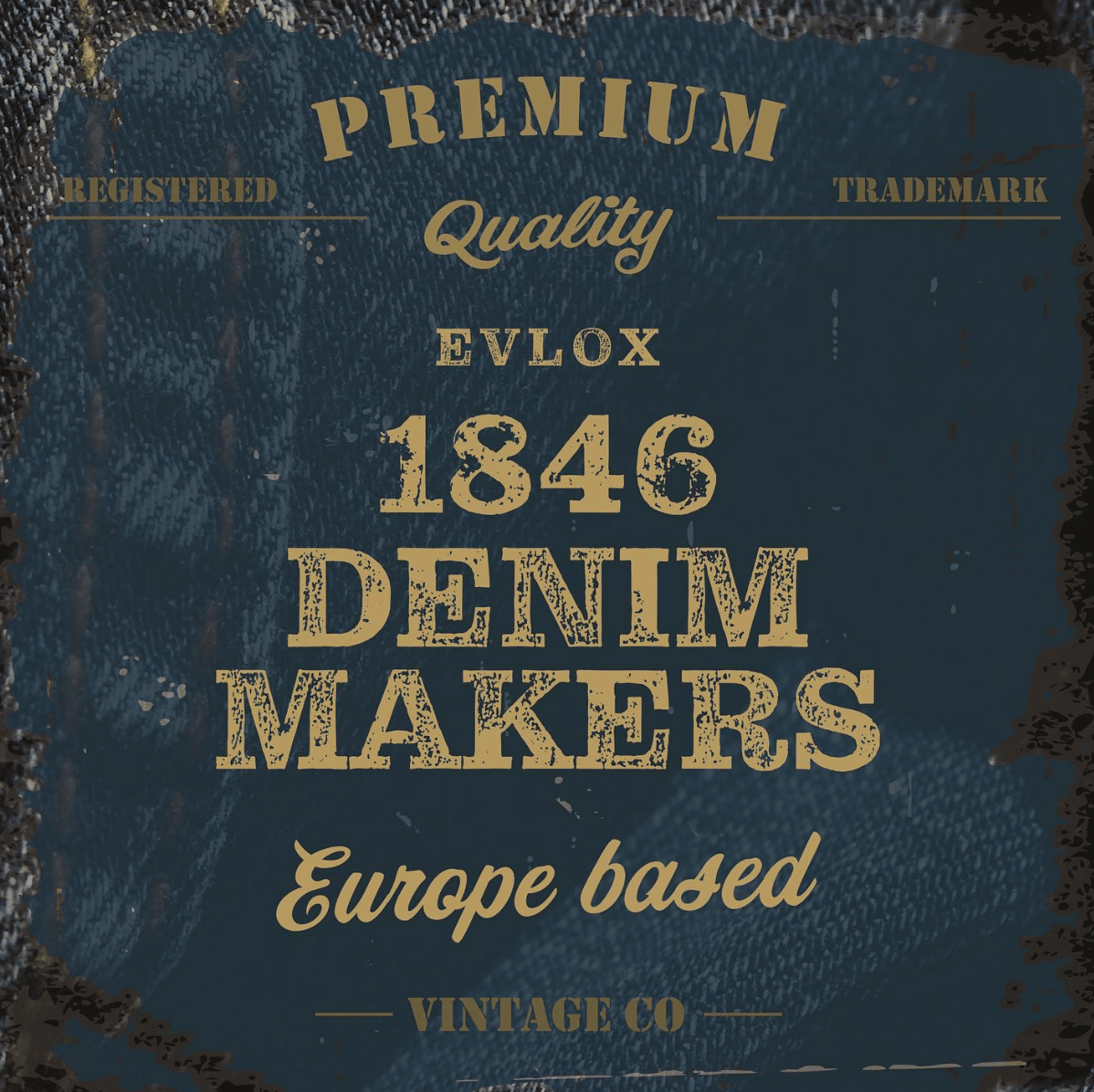 In 1877, Evlox'$ founder, Jose Julián Blanc, died and his widow, Martina Maíz, became the owner of the textile company. She is also know for creating one of the first nurseries inside a workplace.
In 1892 the company was acquired by Ignacio Echaide under the name "Echaide y Cia. Sucesores de Viuda de Blanc." And in 1901 the company was renamed as "Algodonera de San Antonio, S.A" which operated not only in Spain but had also customers in London.
In 1923 our iconic blue denim was popularly known in Spain as "Bergara Blue". And in 1936, with the beginning of the Spanish Civil War, the company was forced to change its iconic blue denim for khaki cloth for military uniforms.
A few years later, in 1970, the production started to be focused only on denim fabrics. In 1989, Evlox strated trading on the Stock Exchanges of Madrid, Bilbao and Valencia. Five plants were adquired in Valencia (Spain): two denim plants in Alginet and Navarrés and three flat plants in Buñol, Millares and Játiva.
In 1991 our factory in Settat (Morocco) was inaugurated.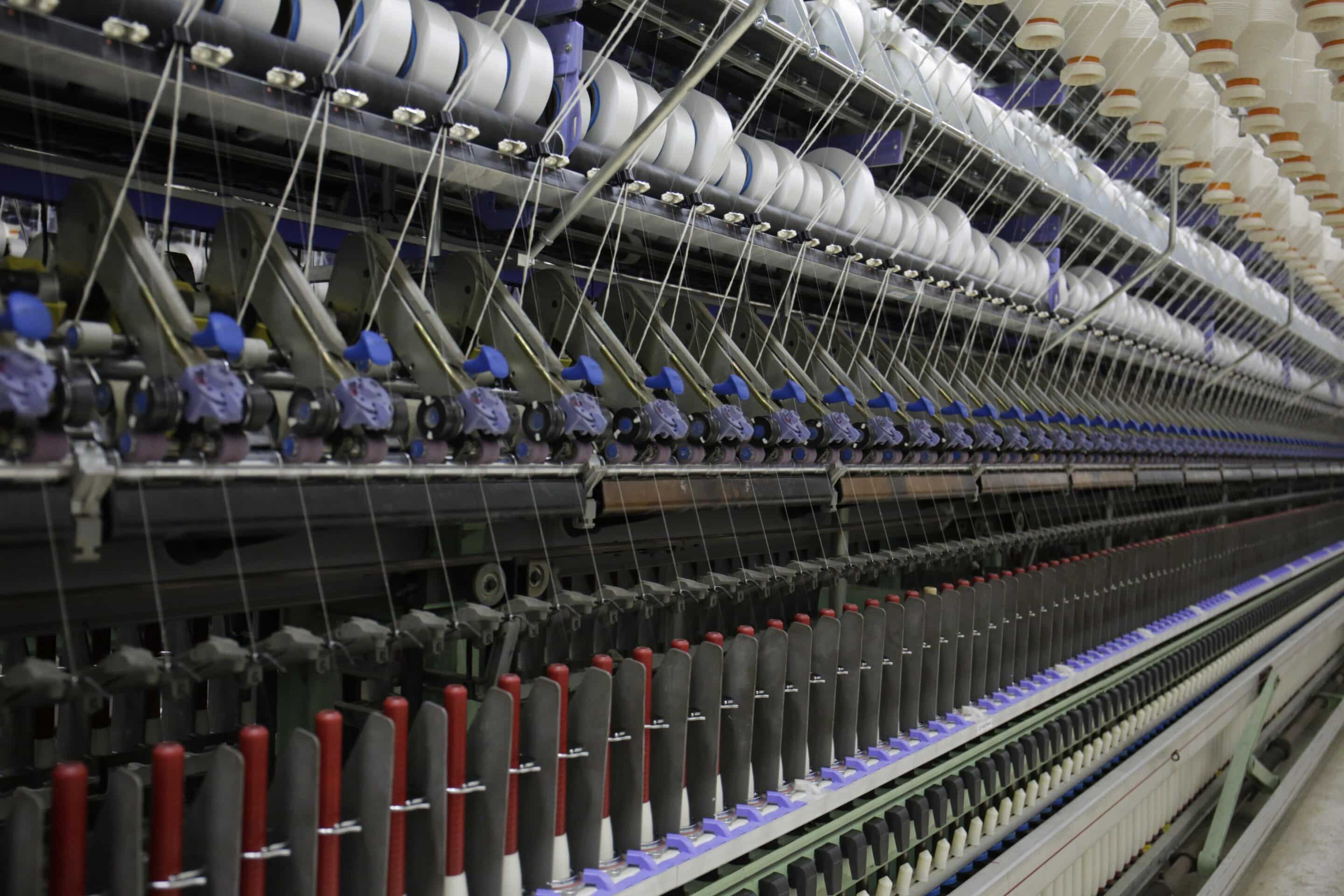 Few years later, in 2002, Evlox initiated an internalization strategy and inaugurated a new plant in North America.
In 2003 the company was focused on home textile and acquired the 100% of S.A. Sampere Company and 3 years later, Evlox merged with Santista Textil and became and international corporation. In 2007, Evlox acquires two sheds in the mexican towns of Puebla and Tlaxcala.
But in 2013, the company decided to reorient its business towards the European market.
In 2016, Evlox was acquired by a new Spanish investment group and this initiated a business expansion focused on R&D empowerment.
In 2018, the company changed its name to Evlox, highlighting the constant evolution of the company while maintaining its essence and legacy.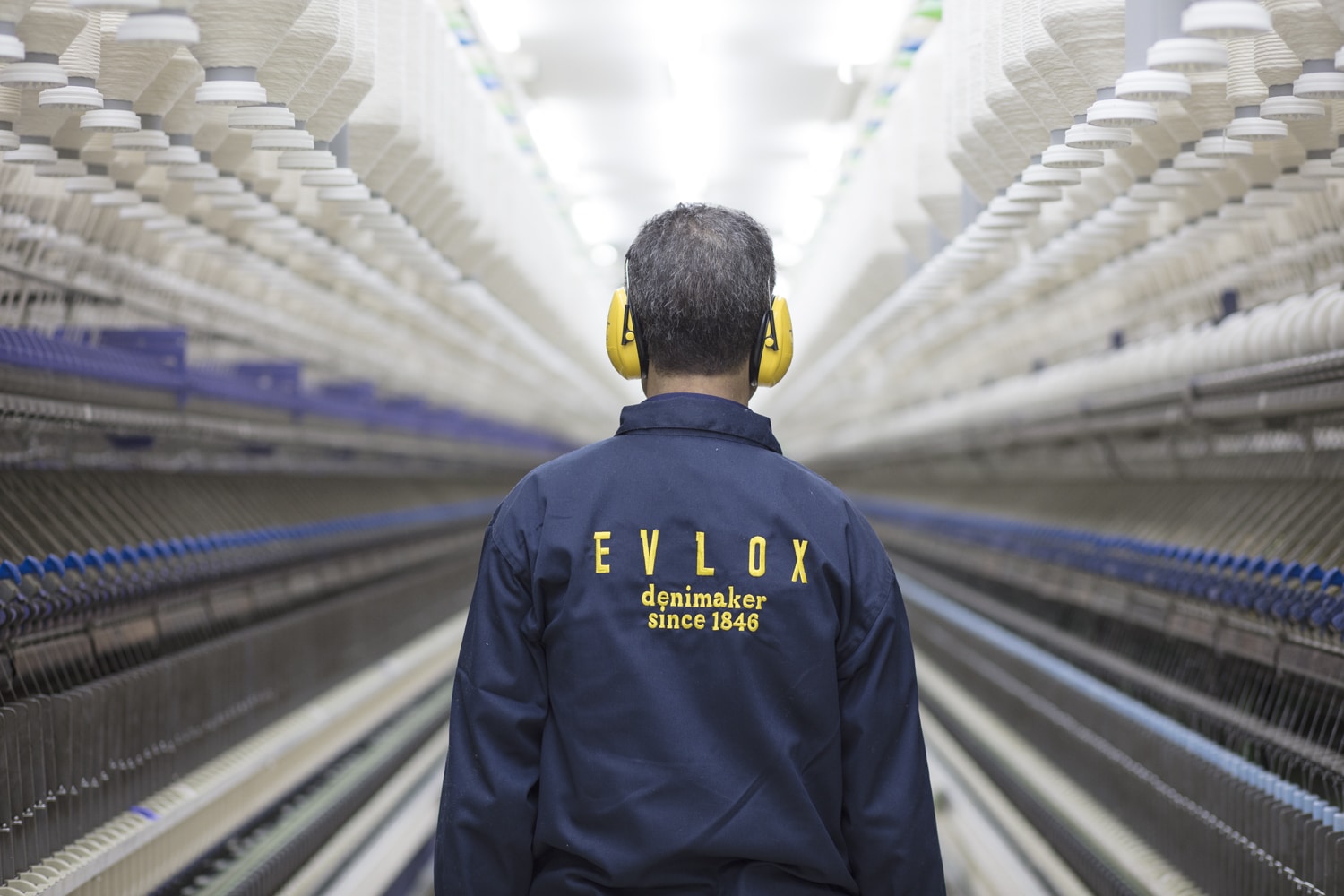 2020 and 2021, Evlox' focus was on sustainability and went from a 20% to an impressive 75% of its collection produced with sustainable materials, dyeing or finishing processes.
And here we are, 175 years later celebrating all our achievements and learning from our mistakes, but always offering a premium service and the best denim fabrics for our customers.
By María Mas, Head of Digital Marketing and Sales @Evlox.