Regardless of changing  , salt and pepper denim will always have a special place in our hearts. Season after season it has ratified its deserved "King of the Classics" title, and I think it's safe to say that it will remain in our closets for generations to come. However, as we enter new times, we are eager to give our timeless denim pairs some brand-new companions that are exciting and equally authentic, so it's no surprise to see pronounced slub and crosshatch denim sneaking back in our wardrobes.
These denim attributes are key to achieve vintage-inspired looks and are obtained by using irregular yarns on the warp or weft depending on the desired effect. For the yarns to be irregular different fiber lengths are used, and they can also be knotted or twisted during their spinning stage. The end result is a textured fabric with exaggerated grains that will acquire a unique effect once it's worn or washed.
Slub denim is made using these irregular yarns only on the warp, which produces fades with certain verticality, while crosshatch denim also uses them on the weft, resulting in a crisscross pattern that accentuates when jeans age. Notice the difference between both weaves: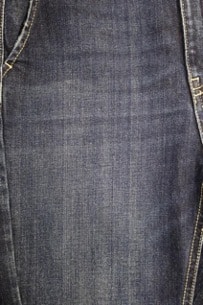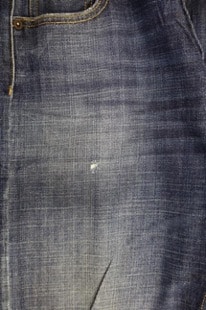 Irregular denim can also be neppy, a kind of snowy effect that occurs when some cotton fibers extend and stick out onto the main surface, creating a bumpy look: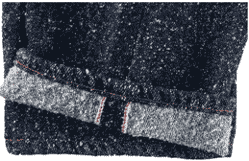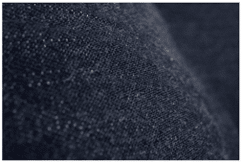 Neppy fabrics were traditionally disregarded as they were considered defective, but they are now appreciated by denim specialists and developed intentionally. Blends of cotton and natural fibers, such as hemp, work really well because of their inherent rustic character.
But beyond their rustic appearance, which can be more or less trendy, what is important in the case of these natural fibers, specifically vegetable fibers, is that they are the future of sustainable fashion. More and more people have a real concern for the environment and are interested in brands that contribute to circular fashion, and not to the well-known greenwashing. So we can be sure that hemp and other vegetable fibers will play an important role in  .
Back to current denim fashion trends, let's take a look at some of the latest collections. Both of these jeans have an uneven warp, especially pronounced on the first image, and are perfect examples that irregularities work great with raw finishes as well as washed-out denim.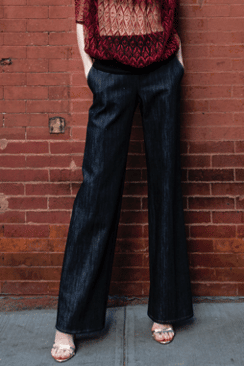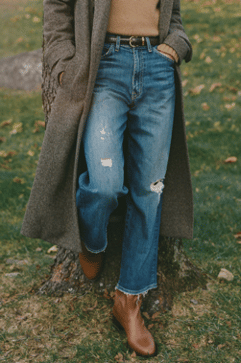 See how the grid-like construction gets stronger on the worn-out areas of these pants? Wash denim wisely to enhance a fabric's best feature, and wash responsibly by using sustainable enzymes, PP substitutes and ozone treatments.
In fact, experts believe that by 2022 the use of new technologies in washing and dyeing of textiles will be consolidated, transforming traditional processes into sustainable processes through innovation (Carmina Ferri, fundadora y CEO de Care Applications.
Finally, neppy fabrics have also made an appearance this season, in a subtler, more elegant form than the usual nature-evoking styles that we are used to. These garments have been barely washed in order to maintain their fabric's original character: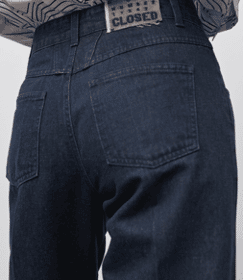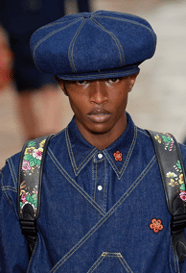 At Evlox, we develop our product range with the latest trends in mind and have plenty of fabrics with these beautiful irregularities. From slub fabrics made with pre-consumer recycled cotton like Re Lan Plus to crosshatch denim such as Sarli or Xander, and even subtle neps made with sustainable hemp blends like Ca-Toya, there are many to choose from.
Get a truly vintage look or experiment with new ideas. You can leave the fabrics to us; the rest is up to you.