The fashion industry has truly evolved in the past decade. Younger generations are paying attention to what they buy, demanding clothes that ensure fair production practices, in search of   that benefits everyone. Being one of the most environmentally challenging fabrics, denim is no exception and, in fact, plays a fundamental role in ethical fashion.
Brands and manufacturers are innovating in order to save resources and guarantee positive working conditions. GOTS-certified organic cotton demand is increasing, denim producers are investing in alternative production methods that reduce chemical usage, and it's no longer uncommon to see top-notch water treatment plants at weavers and laundries.
Many fashion brands are developing sustainable denim collections, opting for removable accessories that will ease the garments' recycling process once their first life cycle ends, choosing fabrics that allow to reduce finishing processes, or washing responsibly by replacing chemicals and labor-intensive practices with ozone and laser technology.
All these actions are key to reduce the environmental footprint of the fashion industry, but what if we could have a washed-out look and avoid the finishing stage completely? Even though it sounds insane, it's already a reality. At Evlox we have taken a giant step towards sustainability by developing our Dry Stone fabrics: Cebe, Goel and Farhi. They have been carefully dyed with several indigo baths and have later gone through a unique process to remove the indigo that's on the surface, mimicking the laundry finish without actually using any chemicals or water. The result is a mid to   with a lot of character and a super soft finish that can be sewn into garments and taken directly to the stores.
Brands are loving it so far: our first three Dry Stone fabrics are the most popular items of our AW23/24 collection. And while it's true that we will miss our beloved high & lows at the seams, the clean look these fabrics achieve is so modern that it actually feels like a breath of fresh air and we have no doubt that it will become a fashion trend.
Check out some of the outfits that have been on the latest runways and for which Dry Stone would be perfect for:
Structured matching sets: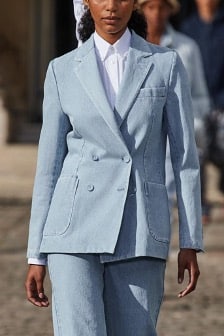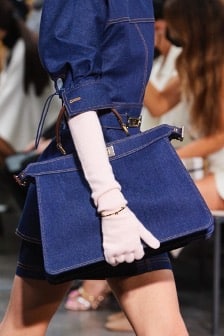 Pants and skirts with a well-thought pattern in organic lines: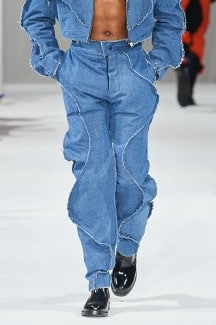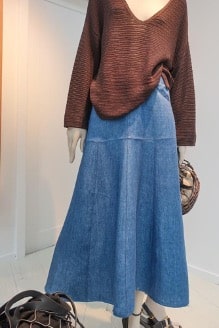 Jeans and jackets in several fits with cargo pockets or embellishments: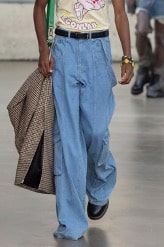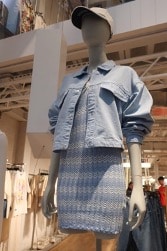 Bags, hats, and accessories of any kind: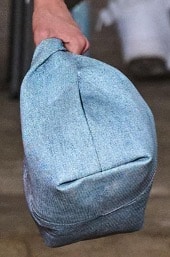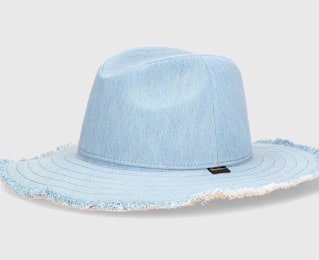 The possibilities are endless. Choose Dry Stone, the denim of the future, and take your brand to the next level.