Denim silhouettes are evolving. After a couple of stay-at-home years due to the pandemic, it looks like we are resuming our hectic lifestyles. Our beloved skinny jeans seem to have taken a step back, while flowier garments are taking over, almost reflecting the freedom of movement we have regained. Perhaps this is the reason for the rise of wide pants.
Wide leg pants are becoming more and more trendy, as well as wide jeans, even combined with oversize jackets, that are all over the place. Even tighter styles seem to run free with the addition of a cropped hem and more volume at the bottom.
Consumer's needs have shifted during these transformation times. Self-care has become a priority in today's society, and it shows in many ways, from the attention we give to our homes to the rise of spiritual activities in our after-work plans. We are aware of our planet and demand responsibly-made products that last longer, in favor of sustainable fashion. We value imperfection and repair our belongings instead of buying new ones, and most importantly, we feel more comfortable in our own skin. (And for that we have natural and comfortable fabrics, such as twill (wide leg twill pants are currently a growing trend), hemp and others that we will be talking about in the following articles.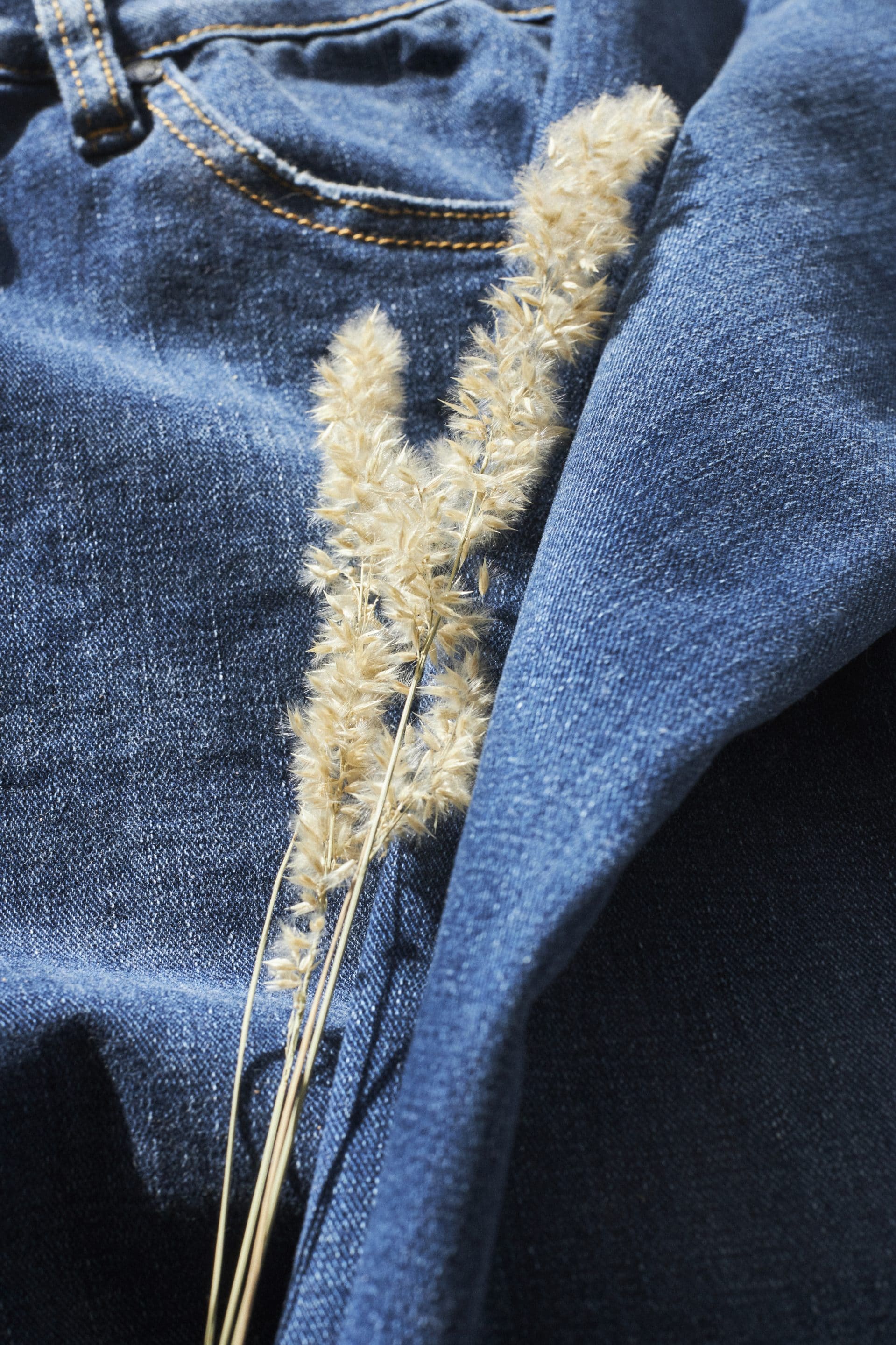 The clothes we wear reveal (this whole situation of change) that emotion. Besides broader shapes and wide leg jeans, customers are demanding fabrics that are comfy enough to wear at home and suitable for dressier occasions as well, and as a response to this growing need we are expanding our Smoothic line.
Evlox's Smoothic checks all the boxes:
Fabrics have a unique handfeel that almost feels like velvet, as they have gone through a special process to add plush-like softness.
They have been developed with high elasticity for comfort and functionality.
Their shrinkage percentage is low in order to facilitate the sewing process.
The selection is produced in a range of colors and weights, so it's easy to find a suitable fabric for every need.
Low-weight Smoothic articles are optimal for free-flowing lines.
Best of all, what we all love about denim remains: its true nature and authentic character.