To offer their students real professional experience as part of their course, Casa Moda Academy—Casablanca's school for fashion—has signed an agreement with the luxury French brand Balmain to support its students on their final projects. Evlox regularly collaborates with Casa Moda and as a Balmain partner, supported the project by donating superior quality denim fabric for tailoring prototypes. It also offered support in producing the various skirt styles from the 22/23 autumn-winter collection, made by students and inspired by the Balmain look. Together with the company Crossing, they also awarded the lucky winners with a monetary prize.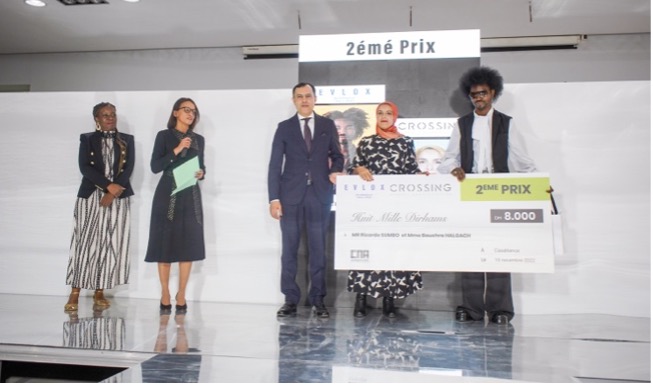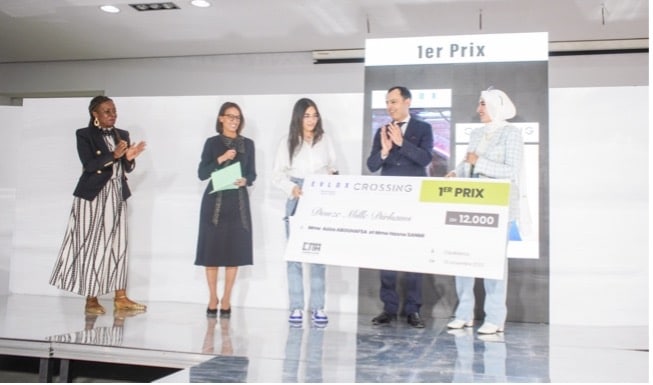 The awards ceremony took place on 15 November 2022 in the academy and was attended by our CEO, Jaime Llorens, commercial area director Hicham Mouhcine, the Minister for Economic Inclusion, Small Enterprises, Employment and Competition Younes Sekkouri, as well as Anass EL Ansari, Chair of AMITH (Moroccan Association for Textile and Clothing Industries), Omar Sajid, AMITH Deputy Chair and Casa Moda Academy's Chair of the Board, and Josiane Fofana, representing Balmain haute couture.
Aziza Abouhafssa, Hasnaa Sanmi, Ricardo Sumbo, Bouchra Halgach and Rahma Rabhi were awarded prizes by Balmain haute couture for their creations in Casa Moda Academy's course project.
Casa Moda Academy is the result of a public-private collaboration between the Ministry of Industry and Commerce, the Ministry of Economic Inclusion, Small Enterprises, Employment and Competition, the Ministry of Economy and Finances and AMITH.