Gray jeans, in different shades from light to dark, have become the favorite of fashion experts, brands and influencers. The Dutch fashion icon Anouk Yve, a true trendsetter in jeans, has also hung up her blue jeans to show off her best gray outfits.
At Evlox, we are not only joining the gray jeans trend, but we have also launched our new Ice Khol low impact dyeing in different shades of this color.
Find out all about this trend and our new efficient and sustainable dye here!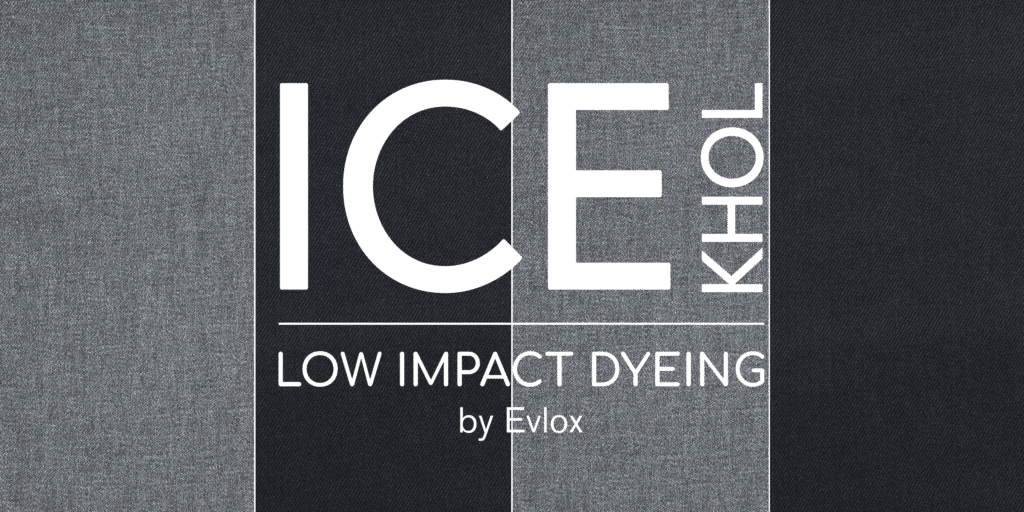 Denim in grayscale
This summer, the dominant trend in denim is to play with different shades of gray. One of the ways to do it is to mix gray denim (in their different shades) with black or white garments and add complements or touches of color, such as purple or fuchsia, which match exquisitely with gray.
While gray jeans (medium, dark or washed out) triumph this season, black jeans remain in the closet. Summer fashion goes for jeans in grayish tones, either in monochromatic looks or combined with color. In addition, grayscale jeans are also perfect for office looks. For a formal outfit, garments with a classic cut provide a sophisticated result.
Cargo jeans in gray
Denim skater-style cargo pants are worn this season. This denim version is becoming increasingly popular in the world of jeans. If traditionally we found this type of cargo pants in earth tones and different light fabrics, denim is your must-have this season. 
With lots of pockets, a wide cut and a rebel style (skater jeans are in vogue), these jeans go with everything and give this utilitarian garment a more versatile and relaxed look. The key is the loose silhouette (never skinny) and the multiple pockets and belt loops, larger or smaller depending on the style you are looking for.
The denim fabric makes it easy to combine with lighter summer tops, so they work just as well with sneakers as they do with more sophisticated footwear. 
As for color, although you will find them in different washes of blue or other shades, we have already seen that grayscale is the trendiest option for your summer jeans.
Patchwork denim
The patchwork trend has been present on the catwalks and streets for several seasons. We find jeans with patches of different washes and shapes, resulting in a denim "in pieces" as seen recently in the proposals of firms such as Etro or Balmain.
Jeans, always on trend
Jeans are always a fashion trend, and that's a fact. This season, we have seen the confirmation of baggy silhouettes (bell or flare, baggy, wide leg, oversize…) but also the return of the skinny and the banishment of the cropped. Jewel jeans are back this summer, ripped jeans continue, jeans with frayed hems are off the table whereas jeans with turned-up hems all the rage. But either way, jeans do not leave the catwalks, streets or closets; they are and always will be a fashion trend.
Evlox low impact dyeing: Ice Khol 
Our new Ice Khol low impact dye significantly reduces the impact of the denim fading process, minimizing, among other things:
Washing time.

Water used.

Energy used. 

Chemicals used.
According to Jeanlogia's EIM SCORE, our efficient denim fade method results in the following savings:
88% in chemicals

76% in water 

22% in energy 
In our aim to contribute to the sustainable production of denim fabric, at Evlox we are committed to constant innovation to improve the efficiency and sustainability of our manufacturing process.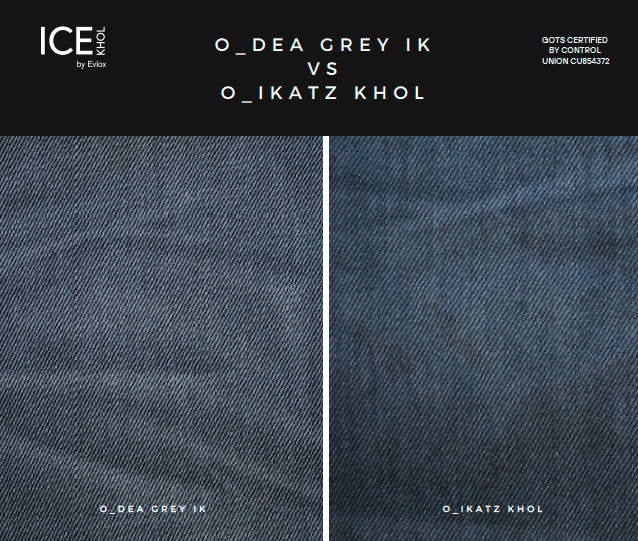 In order to bring sustainable denim to the market, our company is also committed to ecological fabrics (organic and regenerative cotton, natural fabrics such as hemp, etc.), energy and water saving and environmental care, in favor of ethical fashion. 
To do so, we integrate and make use of currently available resources and techniques, such as traceability or ecological certifications, which guarantee a respectful and sustainable supply chain. 
To learn more about sustainable fashion and our innovations in this area, keep reading our blog and social networks… And if you have any doubts about our products or processes, feel free to reach out to us anytime!