The influence of low-impact natural fibers has also arrived to denim. Linen is emerging as one of the most appropriate materials for creating denim looks that are more respectful of the environment and people. Along with hemp, linen opens the door to a more sustainable denim fabric, which is undoubtedly the choice of more and more consumers around the world.
At Evlox, we have been working with these vegetable fibers for years because we are committed to sustainability and believe that another fashion is possible, more ethical for everyone… and just as desirable. Will you join us in the challenge of sustainable fashion? Take a look!
A sustainable choice: linen.
Linen is the fiber of the Flax plant, also know as Common Flax or Linseed. The cultivation of this plant dates back to Egypt in the 4th century B.C.
Linen fabric is made from the cellulose fibers that grow inside of the stalks of the flax plant. It was the first vegetable fiber that was accepted in the textile industry. This fiber has many attractive properties easily appreciated when wearing linen clothing.
Over the past 30 years, the end use of linen changed dramatically. Approximately 70% of linen production in the 1990s was for apparel textiles, whereas in the 1970s only about 5% was used for fashion fabrics (Source: textileschool.com).
One hectare of flax every year retains 3.7 tons of CO2. It's an excellent crop that respects the environment and preserves the land, protects the soil and water resources (rainwater is enough to grow it) and needs very little use of fertilizers and phytosanitary products.
Line is inherently hypoallergenic, with antibacterial properties. In addition, is a versatile fiber, ideal for all uses and easily associated with other fibers. 
Line has the durability to endure mechanical treatments, laundering and fading processes in a similar way to cotton denim, leading to exciting innovations with a casual appearance.
Spring-Summer fashion trends
When looking at denim-linen trends, we can see how linen-cotton denim is colored with pigment dyes while blue and ecru indigo style appear in geometric pattern shirting or textured doubles, with surface interest reminiscent of vintage wear and tear,
I have organized Spring-Summer trends into 7 possibilities that can be styled with linen denim fabrics:
Textured denim
A classic denim look is reappropriated through indigo tones and washed-out laundered treatments. Raw and loose basket, herringbone and micro dobby structures are picked up by irregular, slubbed and fancy yarns of uneven surface texture. Faded patinated patterns and space-dye yarns achieve a lived-in casual appearance, ranging from soft handles to tar and rubber-coating finishes. The fabric's strength and solidity are used to withstand mechanical processes and fading washes.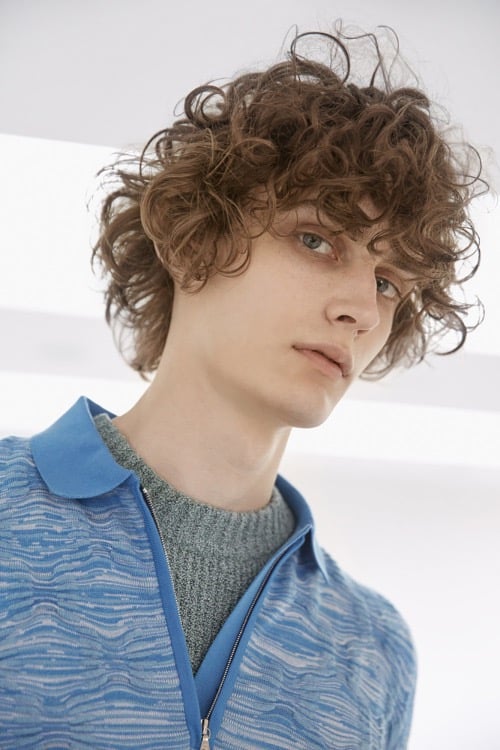 @Orley
Transitional wear
Taking a more sustainable value-minded approach to resortwear to create items that will work beyond vacation. Prioritizing lightweight packable pieces that can form a transitional wardrobe for everyday wear from the city to the beach.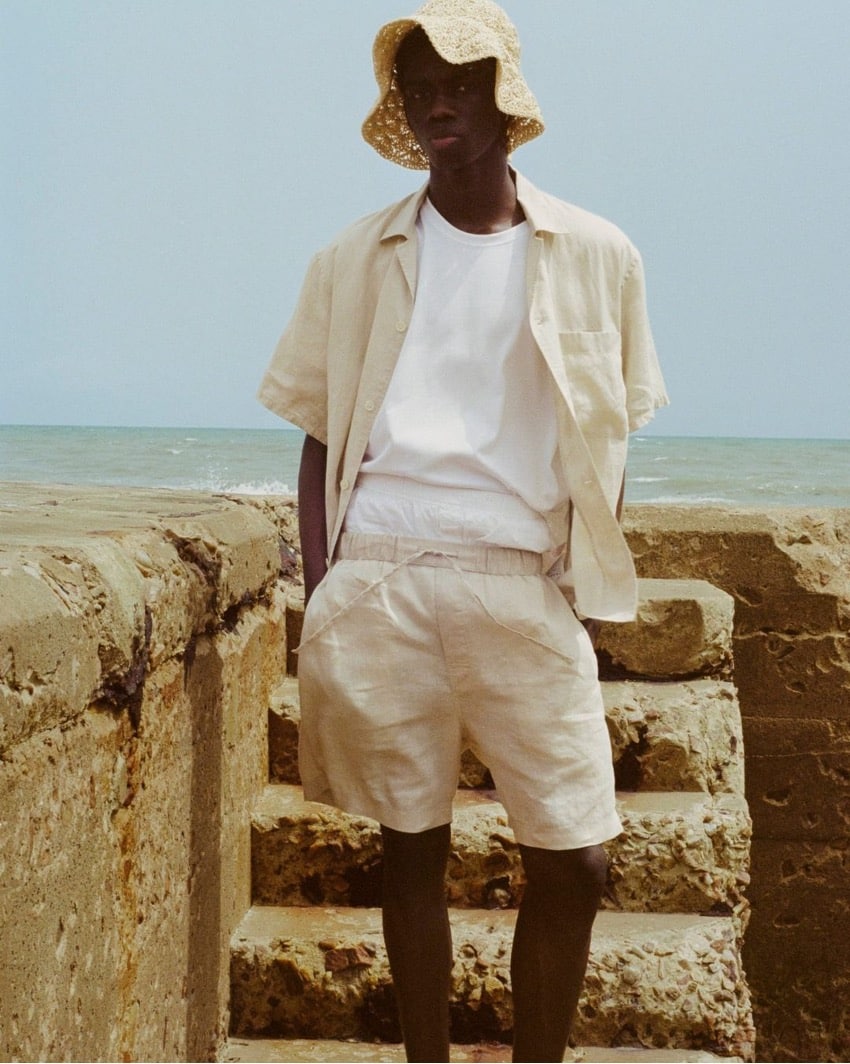 @arketofficial
Embedded comfort
Following the comfort-wear boom, consumers are returning to denim, but they are unwilling to give up loungewear softness. A solution is given by accommodating this with denim comforts.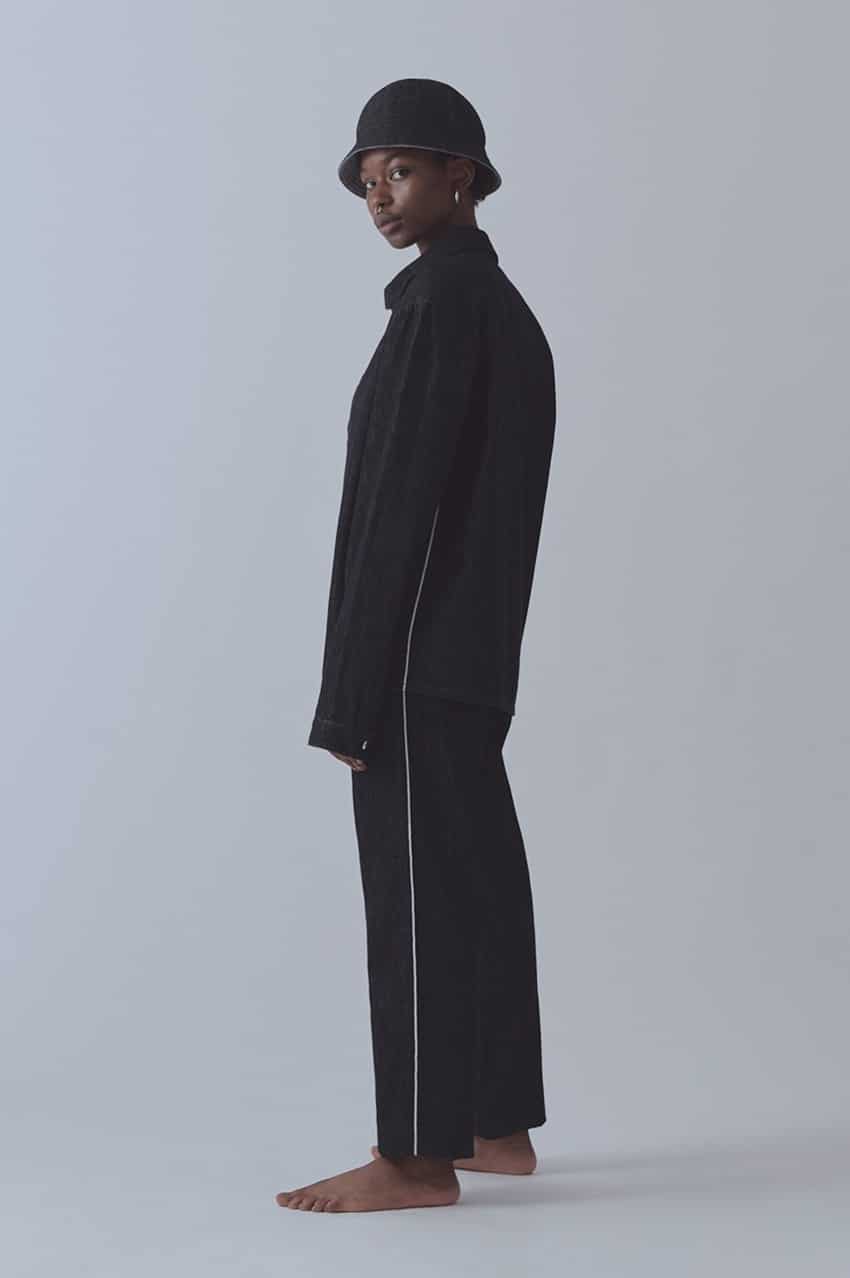 @Non
Cosmic dust
Trends also drives us into a cosmic direction, with surfaces hinting at the link between space exploration and earth preservation.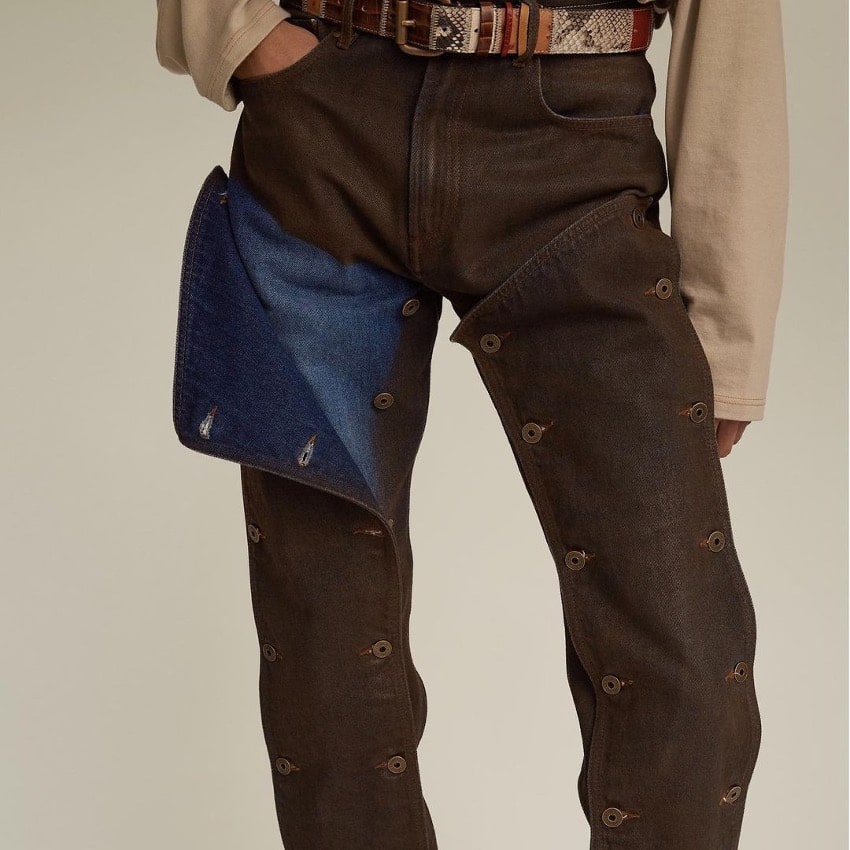 @yproject_official
Serene simplicity
Restoring a sense of wellbeing in neutral hues to evoke a calm, relaxed destination dressing mood.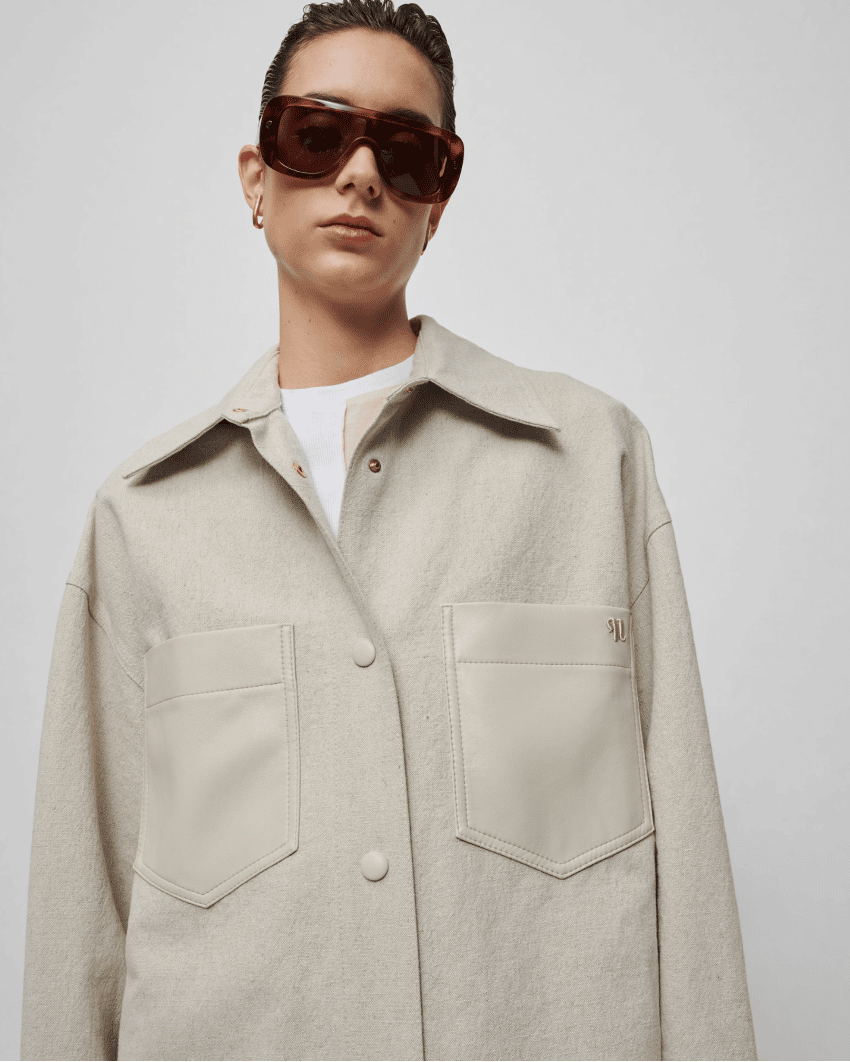 @Nanushka
Golden brown
Brown has steadily been emerging as an alternative to deeper earthy browns and light neutrals.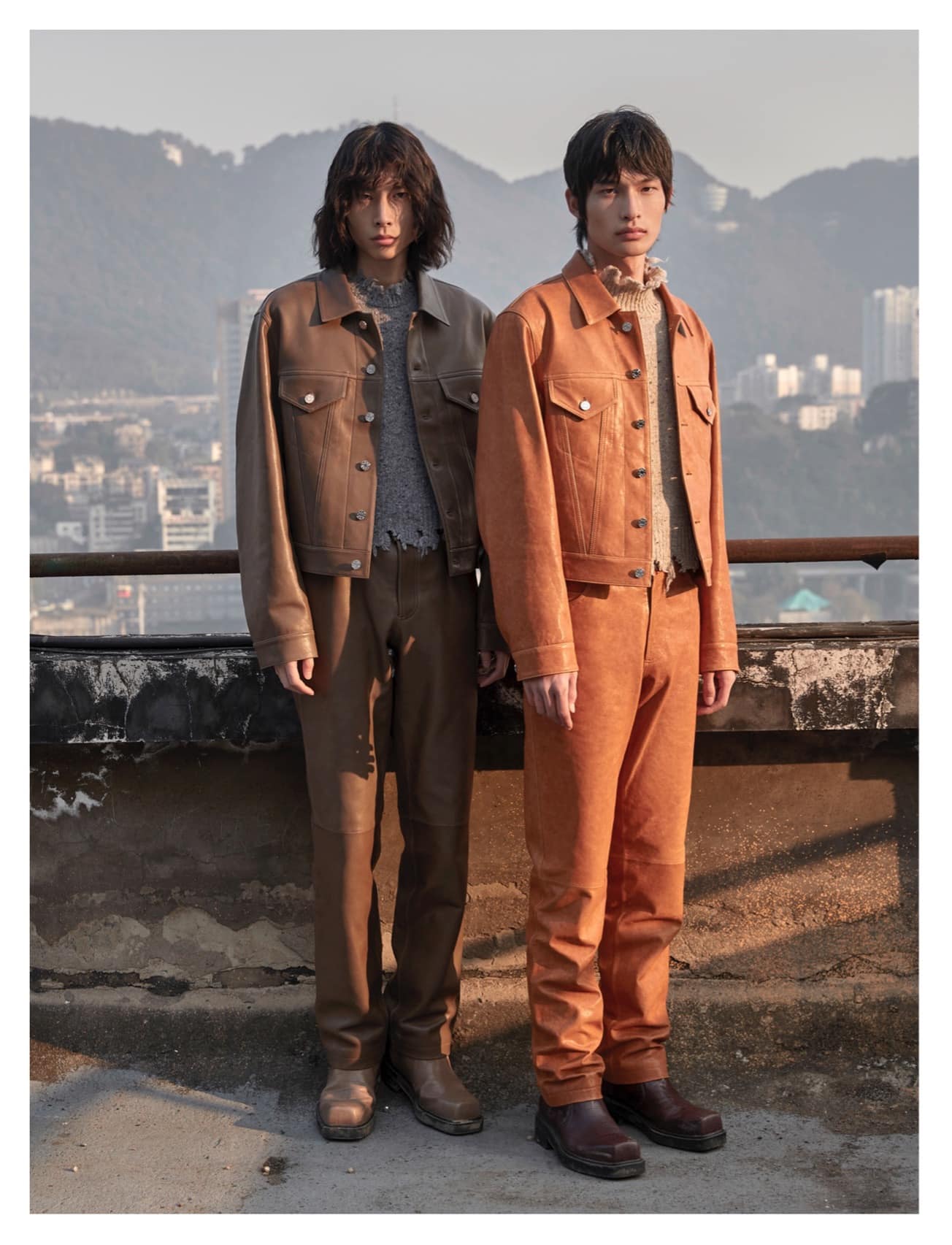 @Sean Suen
At Evlox, we offer a wide range of linen denim fabrics, mainly rigid but also with a medium % of stretch. In addition, we have developed an amazing SS24 range of fabrics that cover from indigo to ecru to RTD colors.