In 1986, the sports brand Puma released its RS-Computer sneakers and became the first brand to implement technology in one of its wearable products. The sneakers from the well-known sports fashion brand tracked speed, pace and calories. In a world without smartphones or even computers in every home, the data was read exclusively on an Apple IIe or a Commodore 64 console. Puma was a visionary, because the trend is now more than confirmed: the world of wearables and smart clothing is a reality in the market… and the smart fashion is probably the future of fashion.
Fashion trend: smart and connected clothing
To start at the beginning, we have to travel back to the early 1990s, shortly after Puma's "invention". 
The first documented idea for a smart shirt came from Dr. Sundaresan Jayaraman, a professor at the Georgia Institute of Technology, who invented the "smart shirt". His aim was to integrate computer technology into a shirt to measure a person's vital signs and thus become an intermediary between patient and doctor.
The idea was certainly ahead of its time, and today we find it evolved in the form of multiple wearables for health monitoring.
In fact, the healthcare, sports and workplace fields are the first (and best) to address innovation in connectivity applied to fashion. 
However, although we are still at an early stage, wearable technology will soon reach the general public. So much so that wearables are growing at 18.4% per year in the market. Year after year, they become multifunctional devices that improve users' quality of life. Thus, the secret of the success of these products is not a question of fashion, but of health, innovation and much more. Read on to find out all about it!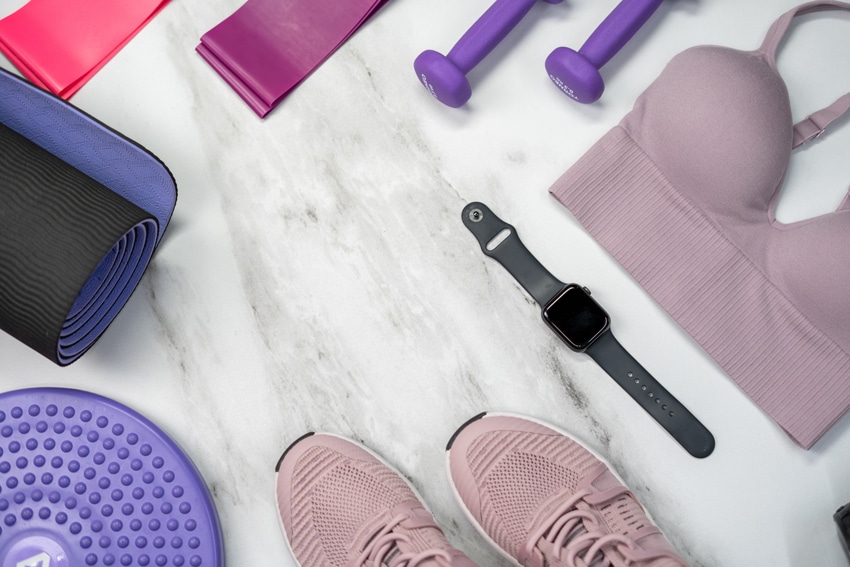 An open door to the future of fashion: wearables
Wearables are devices that are designed to be worn on the body and perform a specific functionality. They are smart and connected watches, activity bracelets, smart rings (much less popular), headphones, virtual reality glasses, augmented reality glasses… They are also part of connected and smart fashion. 
Smart clothing can be found in many brands that commercialize T-shirts, socks, bras, jackets or jeans with advanced functions. Thanks to sensors, these clothes are able to monitor heart rate or rectify incorrect postures when exercising… Or even answer calls or make queries via Bluetooth.
But that's not all: pajamas to monitor sleep, swimsuits that alert the user to renew sun protection or garments for newborns that measure their heart rate and oxygenation levels are other more surprising examples. What's more, the evolution of these items points to a horizon that goes far beyond all this…
The most innovative smart garments
In 2014, Ralph Lauren collaborated with OmSignal to launch its smart T-shirt The PoloTech smartshirt records the body's movements thanks to the mix of metallic fibers in the fabric, allowing it to obtain information on heart rate, breathing intensity and recovery time, range of motion, energy expenditure and stress level, and even the number of steps taken.
In 2019, the legendary jeans brand Levi's launched the Project Jacquard jacket in collaboration with Google. Designed primarily for cyclists, it allows you to perform a range of actions with an interactive armband, from taking selfies remotely with your phone to talking to Google Assistant from the cuff of the jacket, among other features. 
In 2021, Apple filed a patent to manufacture smart fabrics and that would allow them to transfer information to their various mobile devices. Back in 2006, they launched their Nike+iPod, which could measure the distance and pace of users' progress based on an accelerometer that was embedded into the shoe and worked with iPod and iPhone.
In India, we found an example of a smart garment that got a lot of people talking: a COVID-19 smart jacket called CoVest, which aims to keep the wearer safe. It features an anti-viral finish, physical distancing sensors, thermometer and a built-in face mask.
Other noteworthy garments include jackets and socks with heating and GPS or safety jackets with LED lights that are activated by motion and light and feature motion and gas detection sensors and safety alarms.
The future is here! Companies are putting wearables to work in the interconnected system so that all garments are connected to each other and form a flexible communications network. Companies such as Aura DC already have such a system in place.
The arrival of 5G will boost these interconnected systems, thanks to narrow band frequencies – which connect devices that require small data transmissions and low frequency – for the Internet of Things (IoT).
If you want to read more about topics such as digital transformation trends, innovation in fashion and digitization or fashion customization in the smart factory, be sure to read new posts on the Evlox blog. Stay tuned!